Business direction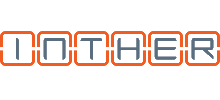 Inther is an international system integrator. Inther listens, designs, delivers, integrates and bears 100 percent final responsibility for its projects.
The core of solutions always consists of their own developed software, which is state of the art and holds all functionality's necessary in a modern warehouse. With Inther LC they supply software for Warehouse Management (WMS), Voice Picking, Pick to Light, barcode and RFID integration and Material Flow Control (MFC).
Inther delivers complete logistic systems that provide high performance at an affordable price.
Challenge
It was difficult to find the right developers with the best combination of price and quality. Development resources from their local companies were highly professional, but they were hard to find, employ–and they were very expensive.
So our client decided to optimize their costs in order to make their business more efficient. Initially they were considering outsourcing options with some of our competitors. This created further communication and reliability challenges for Inther.
Solution
ISD professionals established (and maintain) long-term, trusted and efficient relations, and built a full-scale virtual near shore development experience.
We continue to provide a stable and professional team, high quality resources at a reasonable price, with direct contact and management from our client.
So we can say that we have overcome their previous outsourcing risks and problems. And we're proud to say that we have been working with this company for more than 4 years. The list of projects we've done together include core, highly critical applications where the quality is vital and extremely important.
One project we are particularly proud of – IntherLC Core – has been regarded as strategic step for improving Inther software processes. ISD software engineers spot the most reliable and innovative technologies that suits warehouse management and control and implement them so that they complies with Inther processes.
Other projects were equally critical with demands for consistent, high quality. We're also very proud of our successes supporting Inther with full management freedom, open communication with their team, and our flexible integration of their processes. This begin with the kickoff chat calls and finished with regular visits of our client managers.
Projects we developed together:
IntherLC Core
Over the years Inther has built a set of software generic tools and libraries that are shared among customers. Every project is different, but all of them use the same core functionality. For this we have built a software suite called IntherLC.
Constant improvement and innovation of the software is required in order to stay competitive on the market. ISD took a big role in transition process and we are proud together an efficient software solution has been achieved.
Technologies and features:
Java SE/EE
Database independence
SVN and Maven
JSF
JMS
Spring
Apache Camel
JPA
AOP
Hibernate