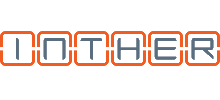 About the client:
Inther Group is an international system integrator and a full-service partner for the logistics industry. Inther covers everything starting with design to system integration into service & support.
The challenge:
It was difficult to find the right developers with the best combination of price and quality. Development resources from the local companies in the Netherlands were highly professional, but they were hard to find, get on board and quite expensive. Another challenge would be optimizing the costs to make the business more efficient.
Solution:
Inther established long-term collaboration with ISD professionals to build a full-scale virtual nearshore development experience.
At the core of the delivered solutions is original and state-of-the-art software developed by Inther. Its functionalities match the needs of a modern warehouse. Inther LC software suite is successfully used in Warehouse Management (WMS), Voice Picking, Pick to Light, barcode and RFID integration and Material Flow Control (MFC).
One project we are particularly proud of – IntherLC Core – has been regarded as a strategic step for improving Inther software processes. ISD software engineers spot the most reliable and innovative technologies that suit warehouse management by controlling and implementing them, so that they comply with Inther processes.
Results:
ISD continues to provide a stable and professional team, high-quality resources at a reasonable rate, with direct contact and management from our client.
We are also very proud of our successes in supporting Inther with full management freedom, open communication with their team, and our flexible integration of their processes. This begins with the kickoff chat calls and finishes with regular visits from our client managers.