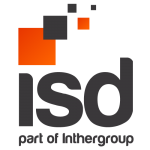 Company description
ISD is an extensive outsourcing provider that is committed to creating a consistent customer experience alongside fostering an empowering environment for each team member. Our workflow is amplified by the collaboration with Inther Group, our strategic partner in the Netherlands, which ensures synergy between the flexibility of a dedicated team & opportunities provided by the group.
Since its founding in 2008, the ISD team has been working relentlessly on the basis of the long-term partnership to successfully implement and optimize complex solutions for companies that are major market players on an international scale: systems used for inventory management, warehouse automation, international mail management, invoicing, farm process automation, engineering cost estimation, real estate consulting. ISD is always eager to take on new challenges and find fresh perspectives addressing the business needs of our customers.
At ISD, we take pride in our unique approach that is a blend of the agile mindset with enhanced efficiency through the application of best practices and technical excellence.
ISD Mission & Vision
ISD has a vision for the future that is reinforced by our values. At ISD, we really live by our vision, mission statement and values. As you'll see soon, we are a cohesive group of more than 70+ people united by one focus: creating a consistent employee and customer experience. Our values define our culture. The ISD brand is supported by four core values that have been the guiding star since the beginning. They've allowed us to thrive through challenges and change. They make us who we are today.
Mission: We create an environment that maximizes individual potential and cultivates the thirst for self-development and social impact.
Vision: Our vision focuses on driving progress in the IT industry through technical excellence.
Our Guiding Values
Integrity – the main quality that guides us when hiring people and doing business. We believe that it is very important to be honest, open, ethical, and fair. Displaying the highest level of integrity is fundamental to who we are.
Competence – is vital to the delivery of a high-quality service, considering that we have had valuable industry experience within our business for over a decade. Our extensive knowledge and resourcefulness ensure we find the right skills for our customers.
Empowering Individuals – an artful combination of autonomy and commitment facilitated by the trust. Faster, more agile and more engaged – the new management style that facilitates the "outside the box" thinking by involving employees both as a team, and individually, in projects.
Togetherness – at ISD, we believe that our success is, first and foremost, the result of the dedication of our team members, by working and having fun together, side by side, towards achieving a common set of goals through a common set of values. From our Manager to our intern, we all seek to learn from each other's experiences and to leverage the pleasant feeling of being united.