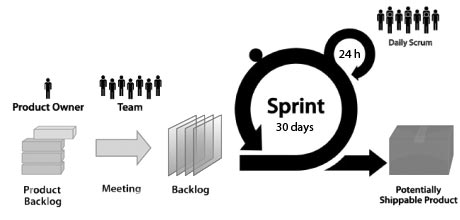 ISD uses Agile methodologies as a way to gain:
productivity
flexibility
quality
speed of software development process
low-risk solution to programming tasks of any complexity
Client's benefits
We treasure every client, this is why we allow them to be involved in the project development cycle from the very outset. Thus, we minimize the risk of exceeding the budget and not meeting the deadlines. The client is more in control and can easily influence the end result. Agile method increases the chances of the solution meeting clients' expectations since any potential issues related to the project are detected at the very early stage.
User definition – we define the core functionality and the scope of the project.
Kickoff –we analyze the most important features and prioritize them together with the client. The tasks are broken down and arranged into sprints.
Implementation –daily 15 min meetings measure the progress and detect the issues that are blocking the team. Clients receive progress status reports on regular basis. At the end of the sprint we deploy the solution for client's review and approval.
Deployment – we present the result of our work to the customer at the end of each sprint.
Agile methodologies encourage breaking programming tasks into smaller, manageable ones, with each such iteration lasting only a couple of weeks. It produces working software at the end of each cycle, thus allowing customers to check the direction their project is going and minimizes the overall risk. It also allows complete control over development process and makes it possible to implement changes and new requirements at every stage of development. Scrum methodology calls for direct communication with customers and employees. We understand the importance of communication in successful business and we offer you a wide range of communications facilitators (Skype chats, calls, video conferences, e-mails, project management and bug tracking systems). When required business trips and meetings to discuss your project in person are organized. An important role of the software process is Quality Assurance. ISD team implements QA at every step of the product development.
Manifesto for Agile Software Development
https://agilemanifesto.org/
We are uncovering better ways of developing software by doing it and helping others do it. Through this work we have come to value:
Individuals and interactions over processes and tools
Working software over comprehensive documentation
Customer collaboration over contract negotiation
Responding to change over following a plan
That is, while there is value in the items on the right, we value the items on the left more.