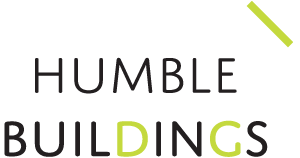 About the client:
Humble Buildings supports real estate owners and managers in the cycle from design to demolition with specialist knowledge, software and legal inspection services. The company provides an asset management software solution for all buildings that is easy to use for owners and managers.
The challenge:
One of our clients recommended us to the Humble team when the company was looking for a front-end developer who would collaborate with their in-house team and start working on their main application.
The company approached us with the challenge of releasing the application and deploying it to production within a limited time frame. Also, the client expected us to bring a fresh vision to the project architecture while integrating new challenging functionalities.
Solution:
The work process involved the following phases:
Front-end development,
UI and UX redesign,
Process and product improvement,
Product integration.
As a part of the extended team model, our ISD engineers work on building web and mobile platforms with Angular/Ionic frameworks.
To ensure fast integration in the application, the team had to ensure that they set up efficient team relations, take necessary responsibilities and release the app on time.
Results:
The main goal of this project was to provide a high variety of functionalities for a web application that matches desktop applications (documents management, reports generation, financial prognoses, multi-level user/organization maintenance).
The tech stack of this project includes:
Backend development – PHP (CodeIgniter, MySQL, AWS),
Frontend (Angular framework),
Mobile (Ionic framework).
"Looking around the world, searching for developers, we have found ISD about 1.5 years ago. We decided to contract ISD because of their approach to introducing candidates and the quality of these (candidates) engineers.

During the first 1.5 years, when did not regret this choice at all. Quality of coding from the engineers, nicely integrated into our team(s). The monthly heads-up with the management is a good way of communicating and there is always time for reflection. Also, when unexpected events happened, in our case the resignation from one of the team members, ISD was able to come up with a solution and had always been open to communication during this phase." Raoul Huisman (CTO)