Technologies & Frameworks





Technologies & Frameworks





Helloprint is the world's largest marketplace for customized print products. The company brings local production and delivery to a global audience of creative entrepreneurs, SMBs*, and e-commerce companies. The company is focused on reducing cost, speed of delivery and carbon footprint. Helloprint, also known as Drukzo in The Netherlands, is one of the fastest-growing e-commerce businesses in Europe. As a company, Helloprint is reaching double digit growth numbers now.
*SMBs – Small & Medium Business

The company's need was to improve customer satisfaction by providing a smoother and more flexible order flow, attract more new customers and give a better service for the existing ones.
To do this, Helloprint planned to provide a variety of ways to make an order using different design services and many products of various categories in different locations.
Helloprint partnered with ISD to extend their team and deliver the most high-performing printing platform.
One of our front-end developers joined their team to: ensure a smooth user experience; improve the website responsiveness, secure cross browsing, and add new pages, blocks, and features. To succeed in delivering the outcomes, developers used a tech stack of HTML, CSS, JS (jQuery) & PHP. Developers also improved the search mechanism on the website, which made the search flow much more intuitive and easier.
The platform is live in 13 countries, while a new global shop is also ready to scale. Working on front-end, we were able to improve the user experience, optimize the responsiveness and create new layouts for the order and search flow.
Our collaboration with Helloprint is ongoing as ISD continues to develop and contribute to their platform.
The team is at the extension stage where one more developer joined the company team to help improving the layout responsiveness and the SEO rates by optimizing and minimizing the codebase.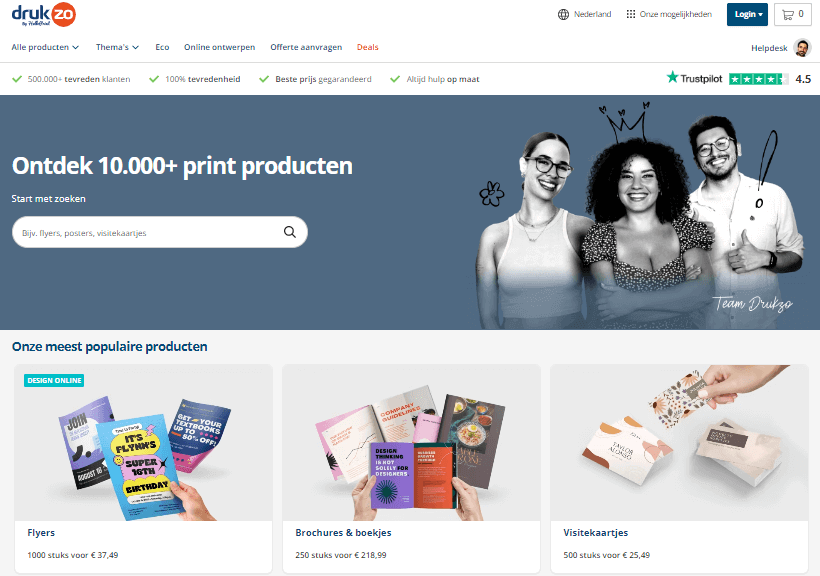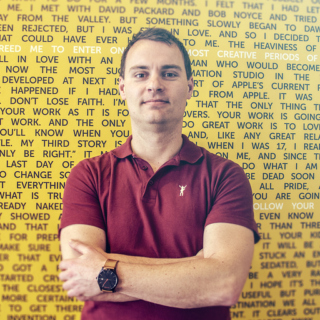 "At Helloprint we aim to make ordering print easier for all our customers. With our partnership with ISD and having Ivan in our team we are very happy that we come closer to this goal day by day."
Michael Heerkens
Chief Innovation Officer, Helloprint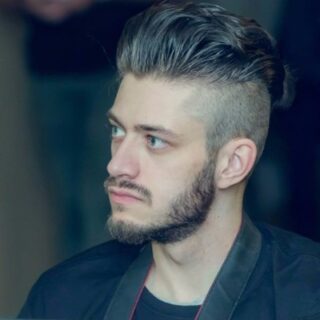 "It is a very big and diverse project with a lot of dependencies, additional services and versions for different countries and customers. I enriched my skills working in an international fully remote team. The culture is the most important aspect at Helloprint and this means that there are only positive, open-minded people willing to change this world for the best."

Ivan Ceban
Front-end Developer, ISD
Do you plan to extend your development team?

Let's Get In Touch
F.A.Q.
Quick answers to frequent questions
How soon can I extend my team with one developer?
The process of onboarding and hiring is different from project to project, but on average you can extend your team with one developer in 1-2 months.
What qualifications ISD employees hold?
All ISD people hold either graduate or post-graduate degrees and all of them are fluent in English. Our talents conduct courses at the Technical University of Moldova and also, they mentor various educational programs for IT specialists. Our developers are certified by Oracle, Cisco, Microsoft & other providers.
Can I interview, or speak with the developers before hiring?
Definitely! We encourage our customers to have virtual meetings with the candidates and visit the ISD office to meet the entire team.
How can I make sure that the confidentiality is respected?
All our employees and partners signed a non-disclosure agreement (NDA) and we also sign an NDA with our customers. Thus, all employees involved in a project, are bound to discretion and confidentiality.
How does ISD ensure the delivery of professional services?
We believe in long term partnerships, and we aim to establish a relationship based on trust and full commitment. We have developed internal programs to increase the technical capabilities of our developers, but also their capacity to establish a strong communication with our customers in order to understand better their needs and expectations.