For the past 2 years, digitization and sustainability have had a tremendous impact on the workflow in the logistics industry. Logistics information systems help companies improve operational efficiency. These systems allow tracking of resources throughout the entire production cycle.
In the meantime, it has been a challenging period for the supply chain and warehouse management due to material and labor shortages, increased costs, and shipping difficulties. Therefore, companies tend to become more agile and data-driven to pivot when disruption occurs.
Modern challenges of the logistics industry
The PWC report suggests that logistics companies have to face 4 key areas of disruption:
Changing customer expectations
Technological breakthroughs
New entrants to the industry
Redefining collaboration
But, let's not neglect the fact that logistics management is a complicated and complex process by itself. It requires monitoring of multiple activities (supply chain, warehousing, transportation) while external factors can easily interfere with the process and cause delays.
Automated solutions for warehouses
Warehouse management system (WMS), data collection and inventory control are key steps to warehouse automation. The main goal of this process is to reduce manual workflows by using data and software.
Benefits of digital process automation include:
Integrate with enterprise resource planning (ERP) systems,
Improved security systems,
More efficient data management systems,
Minimizing risks,
Eliminating human errors.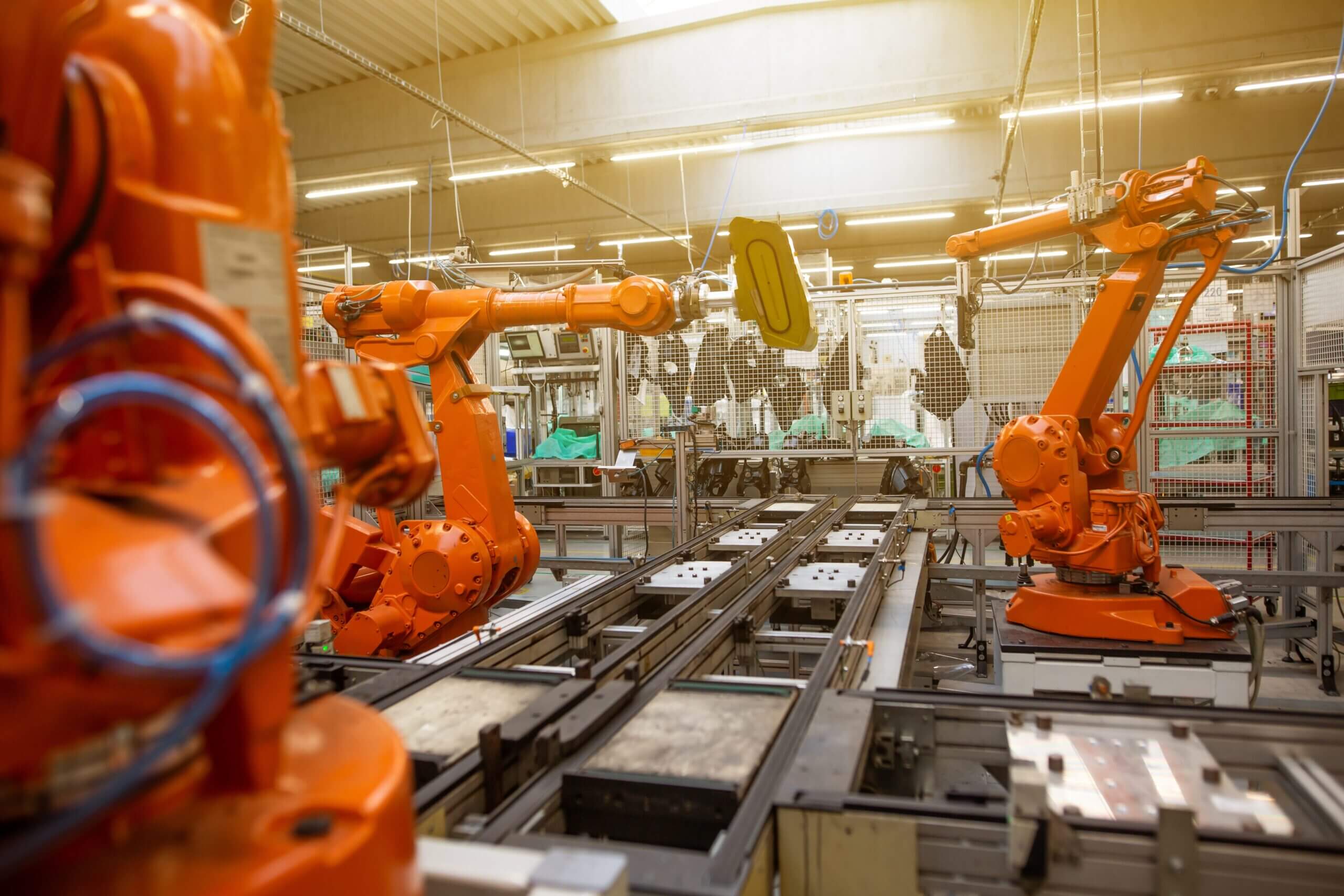 IoT – smart solutions for logistics
According to the study published by Facts and Factors, the IoT market was valued at approximately USD 310 billion in 2020 and is anticipated to reach around USD 1,842 billion by 2028. The logistics industry was one of the first to embed connected systems which empowered other industrial segments to revamp their supply chain management and other end-to-end processes. The most common cases when IoT can be used in logistics are:
Inventory tracking systems – using connected sensors to ensure the products are stored safely, save time by being able to instantly locate a needed item, and minimize human errors. Amazon warehouse management system is the perfect example of how IoT ensures the efficiency of their orders.
Predictive analytics systems – using tools for laying out the shortest delivery routes, detecting early signs of deficient equipment, and reminding staff when it's time to replace equipment components. These systems increase the productivity of warehouses and cut delivery costs. Amazon obtained the patent for "Anticipatory Shipping", a system of delivering products to customers before they place an order, where the company applies predictive analytics and smart delivery planning.
Location management tools – keeping track of the real-time location of each vehicle, delivery statuses, and the estimated time needed to complete the process.
Tech-savvy approach to the logistics industry
Due to the versatility of the logistics industry, companies always try to find faster and cost-efficient solutions to get the best results. Improving supply chain services and reaching operational excellence starts with investing in modern trends and new technologies. As companies struggle with more customers, more products, and faster-expected deliveries, adopting new technology in the supply chains is crucial for adapting.
As many companies strive to implement warehouse automation solutions, their level of sophistication is increasing. Logistics providers who can deliver unique and positive end-customer experiences and provide good outcomes for their customers will turn this trend into a logistics game changer.
If you are looking for a trusted partner to implement modern solutions for process automation, reach out to us.