The Java internship at ISD is a great opportunity to acquire new knowledge, improve your IT skills and get a well-paid job. Here is everything you need to know about the experience you will obtain, as well as some insights from a couple of our ex-interns, who happily joined us as full-time members after their internships.
  Throughout the year, ISD organizes 3 – 4 internship groups. Each internship lasts 4 weeks of full-time work. By developing a product from scratch with a couple of experienced mentors by your side, you get to learn the real world of programming – which is a great IT career launcher opportunity.
WHO?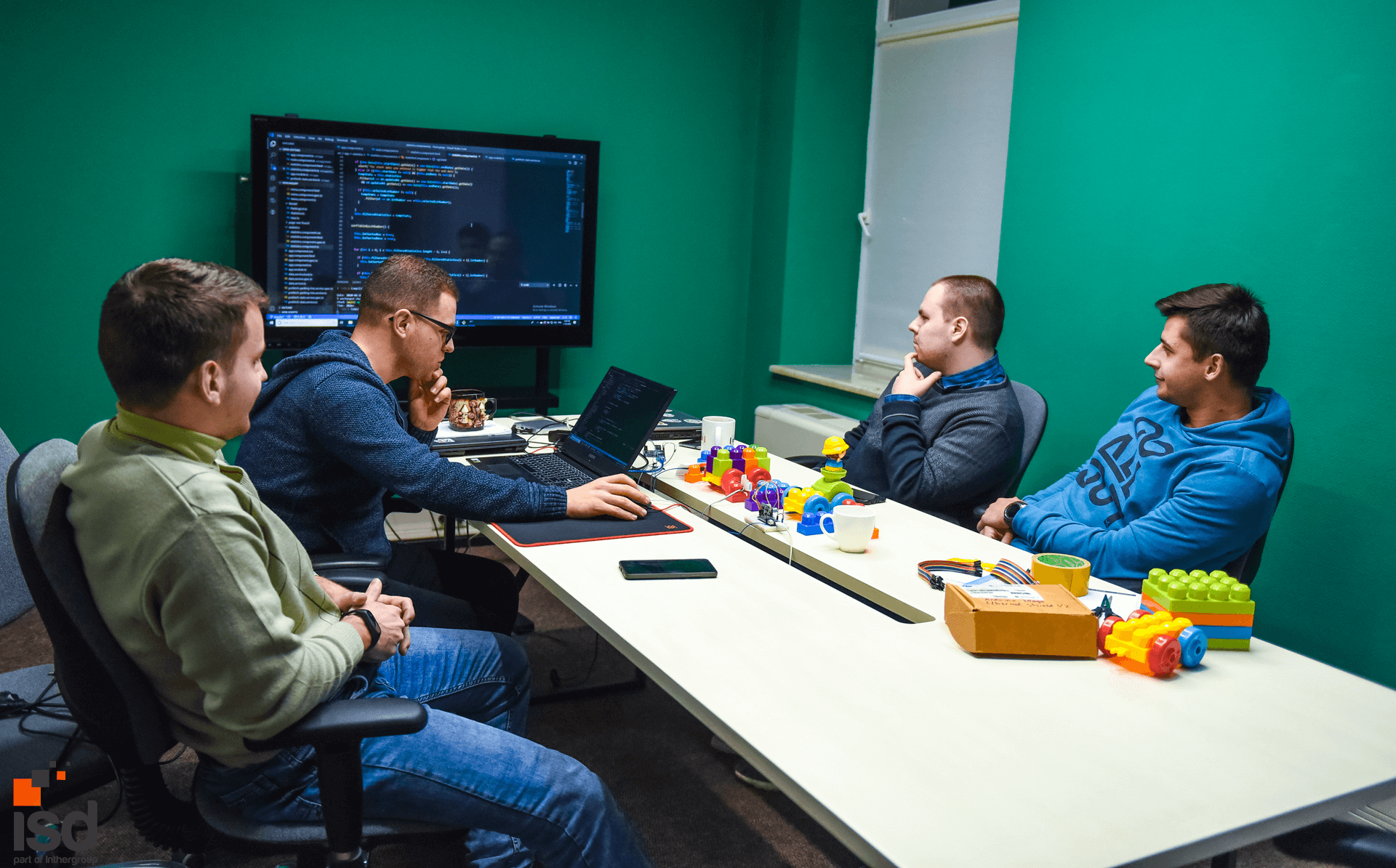 One of our ex-interns, Oxana Dunav who completed the internship in late 2018, mentioned that she enjoyed the interview part. 'I found it engaging, with great arrowed and interesting questions. Regarding the team here, everyone was nice and helpful.'
  Alexandru Umaneț was an intern back in 2017. He desired a career change and to challenge his programming skills. Aspiring for a developing internship, this one suited his agenda. 'I've settled into the team in less than 2 weeks, mostly by socializing on lunch breaks and playing board games.'
  Each interviewee mentioned their positive first-week impressions and underlined how supportive the team was in helping them to improve the necessary skills to succeed; how the tutorials developed their workflow practice, and how they enjoyed the active team bonding lunch breaks.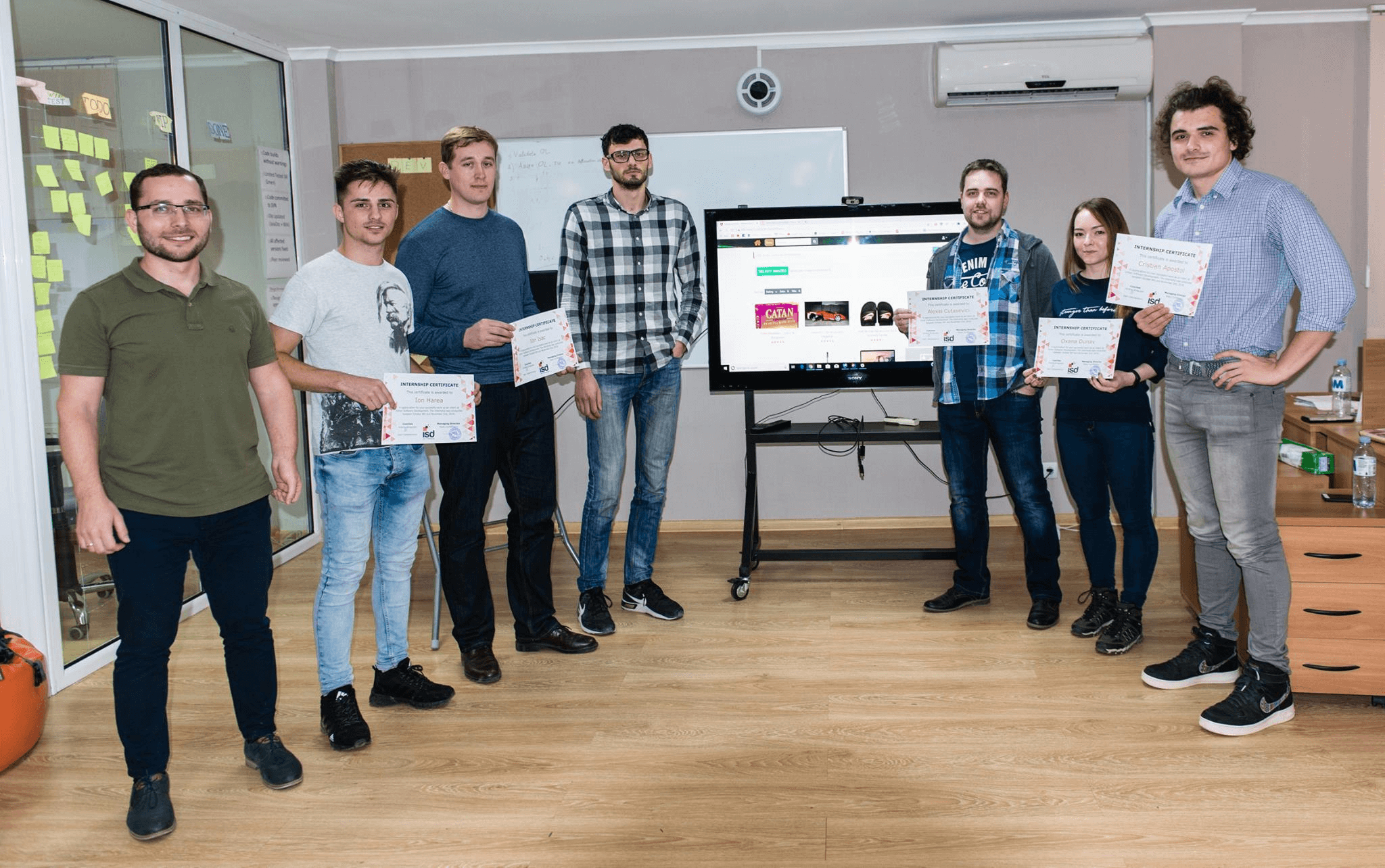 After a successful internship and a couple of years working in ISD, Alexandru was open to overcome a new challenge – being a mentor during an internship. He shared that 'During the technical interview, we don't rely fully on previous experiences. It's a plus if our prospective interns manage to bring a personal project to the table – but the desire and motivation to learn also drags our attention. Regarding the project the interns will be working on, if a trainee has an interesting idea – it can be taken into consideration, otherwise the mentors come up with a suggestion. During the on-the-job learning, the participants are welcomed to communicate with their mentors as much as possible – asking project related questions or something more specific about his/hers further IT career development.'
WHY?
  As mentioned before, the internship proves to be a great career launcher – whether you want to start working in IT or make a change. By developing the product from the ground up, guided by experienced mentors – you gain great experience and knowledge.
  Close cooperation with qualified colleagues, free lunches, an outstanding work environment, and of course, the chance to become one of us. Fun zones, relax zones, the library and common team bonding activities are going to create a great starting experience.
  Become an ISD Java Intern! Send your CV to talent@inthergroup.com.