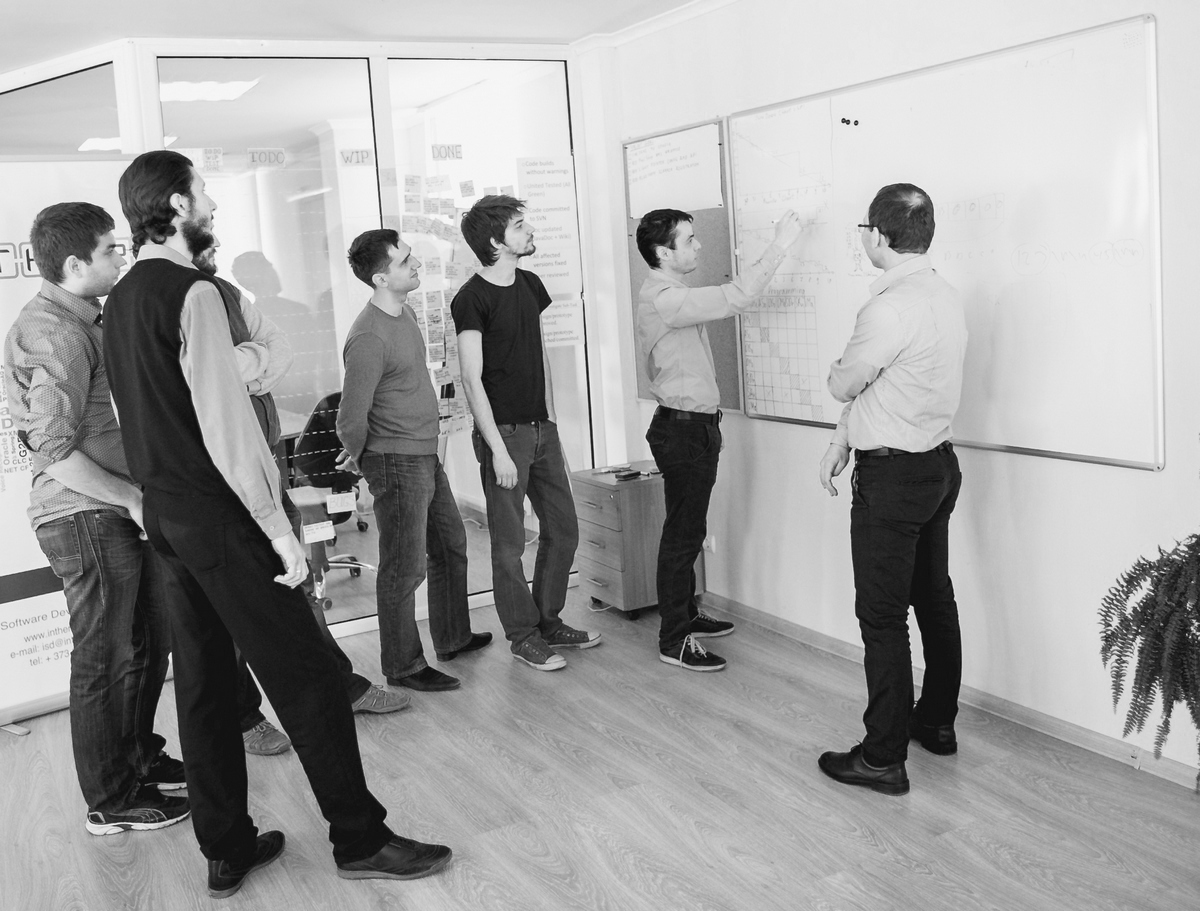 You may or may not have worked with an outsourcing partner before. Let us tell you how we work:
From inquiry to trust
You face a challenge. Maybe you are struggling with the continuity of JAVA expertise necessary to keep your applications up and running. Or you have a brilliant business development plan but only limited financial resources.
Step 1. Share your challenges with us. No commitment. We will reply. Probably with more questions than answers. And so a dialogue starts. By mail or by phone, but we like using Skype. You can look each other in the eye, you can share a screen or a whiteboard.
Step 2. We will formulate a proposal. It will state clearly what you can expect and what we would like in return. Still no commitment. Do you want to meet up before signing? It can be arranged. You are more than welcome to visit our offices, we can come and visit you or you can meet with our Dutch partners.
Step 3. We negotiate the offer successfully. Let's get started.
From trust to a project in full swing
The success of a project depends heavily on the team structure. Is it about maintenance, development, innovation or a mix? What available resources can you bring to the table? The minimum requirements that we ask are: bring business knowledge and make clear who the product owner is.
ISD has experience with a wide variety of project proceeding models. We are used to blending in with any existing protocols that you use. We are used to be "long-distance team members".
On the other hand, you can entrust us with full project responsibility. We very much like the SCRUM method. So, given the chance, we put working software over documentation and people and communication above processes and tools.
From full swing to finish
Let's start by hoping that you stay with us for a very long time.
Usually finishing means that a project is transferred from the development team to the maintenance team. That requires another set of rules. Moreover, we can blend with your standards or introduce our own set of standards. The main targets: happy users and being in touch with the reality of today.
Occasionally the customer takes over the application that we developed. This will come fully documented with source codes. And, of course, we remain available for any further assistance.