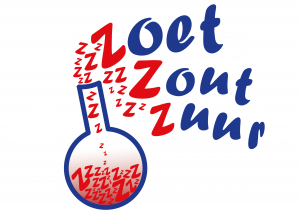 Flipping the classroom
Context
  During the last months society had to move swiftly to digital working and communicating. A total reshape of the way we interact. A lot of the tools that we are now using daily have been out there for a long time. These buds have now burst into blooming. Will it stay this way?
  How about education? A teacher interacting with a large group of students via a screen is perhaps not ideal. But how about converting educational content from books and personal instruction to video's. The idea; let the student watch the appropriate video before coming to the class. The teacher will be able to do so much more during his teaching hour.
  It is called flipping the classroom. A typical example of reshaping education. This innovation has been going on for quite some years and which suddenly has achieved momentum. We think that this bud will keep blooming for a very long time.
Challenge
  Our customer has developed a huge number of instruction videos aimed at High School level. The revenue model is a subscription by the school. The question to ISD was: build a platform which enables access for the student and shows the student only content relevant to her/his learning situation
Solution
  ISD took full responsibility over the technology stack. In our pursuit to deliver a high efficiency platform we've chosen the Spring framework and picked up the necessary utilities: Spring Data JPA, Spring MVC, Spring Security. We've used Liquibase as database version control and Swagger to ease the REST API documentation. Considering the type of the project Spring Boot came as a natural choice for orchestrating all these configurations.
  For the frontend we've chosen Vue.js. Using this framework allowed us to build a highly flexible component-based web application. To build a beautiful user interface, we've followed the material design guidelines, as for the state management of the application, Vuex library was of great help.
  To make sure that the system we've built is highly scalable, we've deployed the application using Amazon Web Services, configuring a separate layer for each of our application needs, allowing us to expand in no time.