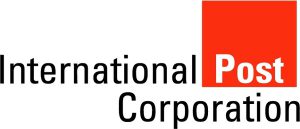 About the client:
International Post Corporation (IPC) is the leading service provider of the global postal industry that provides leadership by driving service quality, interoperability and business-critical intelligence to support posts in defending existing business and expanding into new growth areas.
The challenge:
IPC has to cope with challenges like:
Increased demand for information regarding the whereabouts of postal items,
Growth of e-commerce parcels,
Controlling operating costs,
Issues for cross-border shipping.
Solution:
Global Customer Service System (GCSS) – the perfect tool to answer the increasing demands from e-retailers and consumers for swift information about the whereabouts and status of cross-border tracked postal items.
Easy returns enables postal operators to collaborate on returning cross-border parcels to e-retailers.
Delivery Choice allows posts to enable e-retailers to offer cross-border consumers a full range of delivery options in their country of origin.
Notification Service responds to the needs of e-retailers and consumers by offering them an easy-to-use service for cross-border e-commerce delivery, which sends them notifications at various stages of the delivery process.  
Dynamic Merchant Platform is a highly modular suite of in-cart solutions designed to improve online shopping experience.
Results:
To address the subsequent validation and claims processes at posts, our team improved the used experience as a part of the PARIS project that uses EDI messages exchanged between parties to identify the mail receptacles consigned and carried, entitled to be paid by a postal operator to a carrier.
In the meantime, we also worked on the IPC's UNEX™ system is used to measure international letter service performance for 36 postal operators with test mail sent from more than 50 countries on four continents.
"We are happy with the work ISD is doing for UNEX. Given the complexity of various business aspects, it's also good that the team is (rather) stable and still improves the knowledge of business as we often saw in the past that lack of business knowledge also affects development quality. Therefore, we highly prefer a stable contract with ISD."